THE DOOR HOUSE
SERVING SNOHOMISH, WA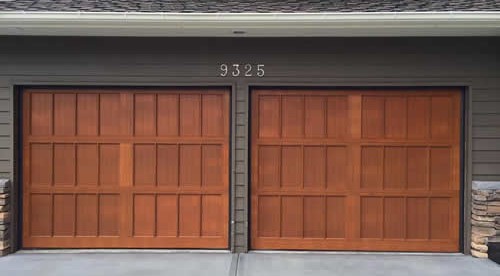 Door Repairs and Installations – Serving Snohomish and Surrounding Areas
The Doorhouse is the premier garage door repair and installation company in the Snohomish area. We have been in the garage door business for over 40 years and our technicians are all certified and insured to work in the Snohomish and surrounding areas. The Doorhouse services both commercial businesses and residential properties and we even offer emergency garage door repairs. Give us a call today for any and all things that deal with garage door repairs and installation.
When a garage door breaks, it always looks like the worst possible scenario. However, most repairs are simple and usually deal with the springs are the tracks. The Doorhouse will usually have the garage door repaired within the hour and we offer our repair services to the entire Snohomish area. We service both residential and commercial businesses and offer emergency services for the repair that can't wait another minute!
Garage door installation doesn't have to be stressful. The Doorhouse will make it simple for you. We offer the Snohomish area many great styles and options for both residential and industrial garage doors. If you are looking for a garage door that will withstand everyday use and still look and run great, then give us a call. We use only the best products and parts on the market and our rates are very reasonable. We make sure that the garage door will stand out and look great for years to come.
Emergency Services
Garage door repairs are a priority and The Doorhouse treats in that way. We offer 24/7 emergency services to commercial businesses and residential properties in the Snohomish area. Our technicians are always on-call and ready to help you with whatever emergency you may be having. The Doorhouse is available nights, holidays, and weekends for all your emergency garage door repair needs.
Give us a call today at 425-247-3372!